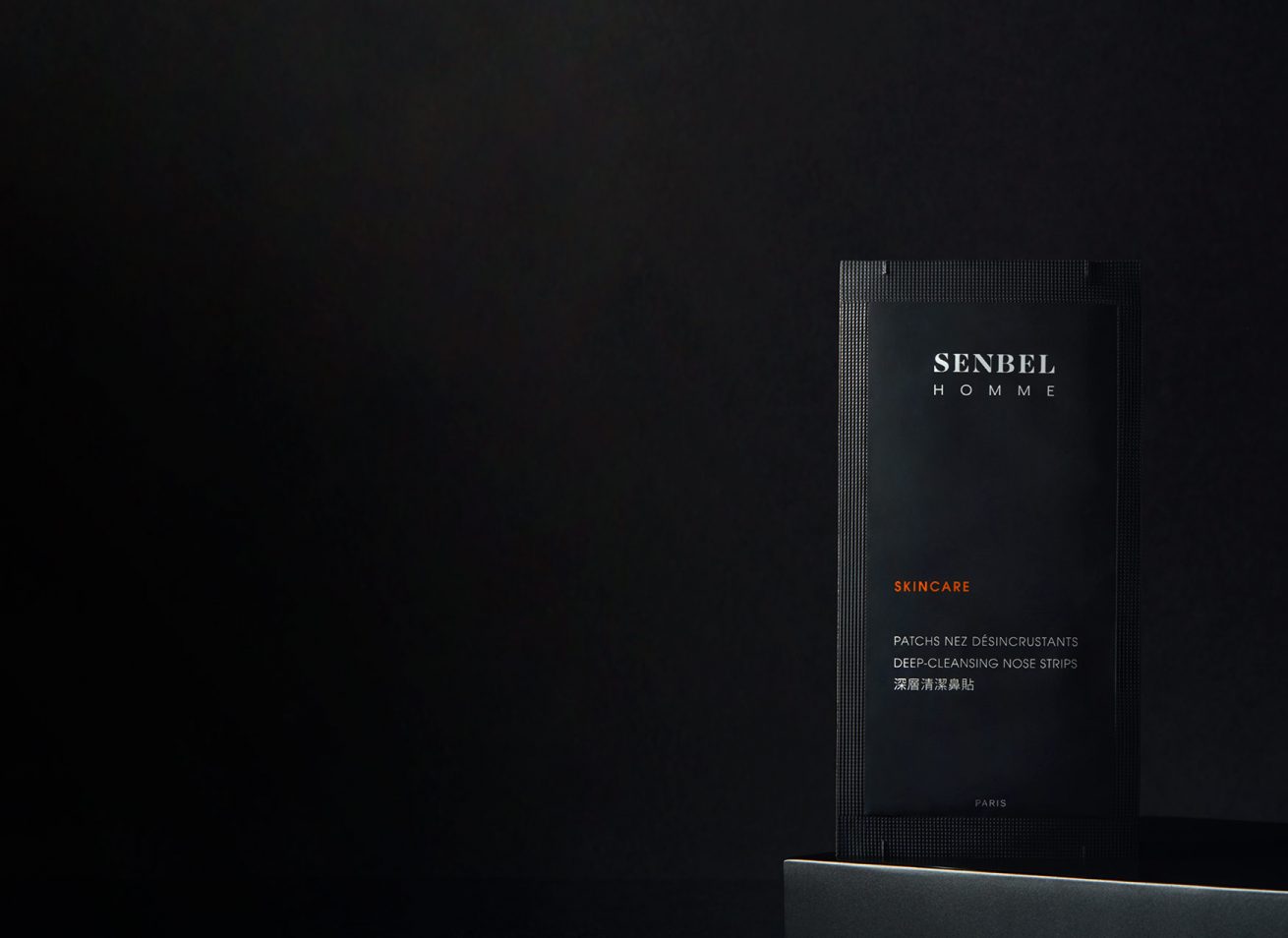 DEEP-CLEANSING NOSE STRIPS
Charcoal Extract
Specially designed for the men's skin, the Nose Strips enriched with Charcoal extract deep-cleanse the pores by perfectly removing impurities and blackheads, while absorbing excess sebum. Their big size can cover a large area around the nose to offer a global activity and its soothing actives composition protects the skin from irritations. After each use, the pores are tightened to reveal a smooth and clear skin.
Properties
Charcoal, capable of absorbing toxins and pollutants, eliminates impurities, prevents breakouts, tightens the pores and smoothes the skin.
Witch Hazel extract tightens enlarged pores after blackhead removal.
Aloe Vera and Vitamin E help to calm and soothe irritated skin.
Benefits
Perfectly removes impurities & blackheads
Absorbs excess sebum
Tightens the pores
Directions for use
Direction of use:
1. Only apply the strip on perfectly cleansed and wet skin.
2. Apply the strip on the nose area with the shiny side facing the skin. Press lightly with fingertips to ensure the strip is firmly patched and no air bubble is formed.
3. Let the strip dry for 15 mn: it should feel stiff.
4. After the strip is dried, slowly and carefully peel off the strip starting at the edges, pulling towards the center.
Use 1 or 2 times a week.
Complete your
beauty routine