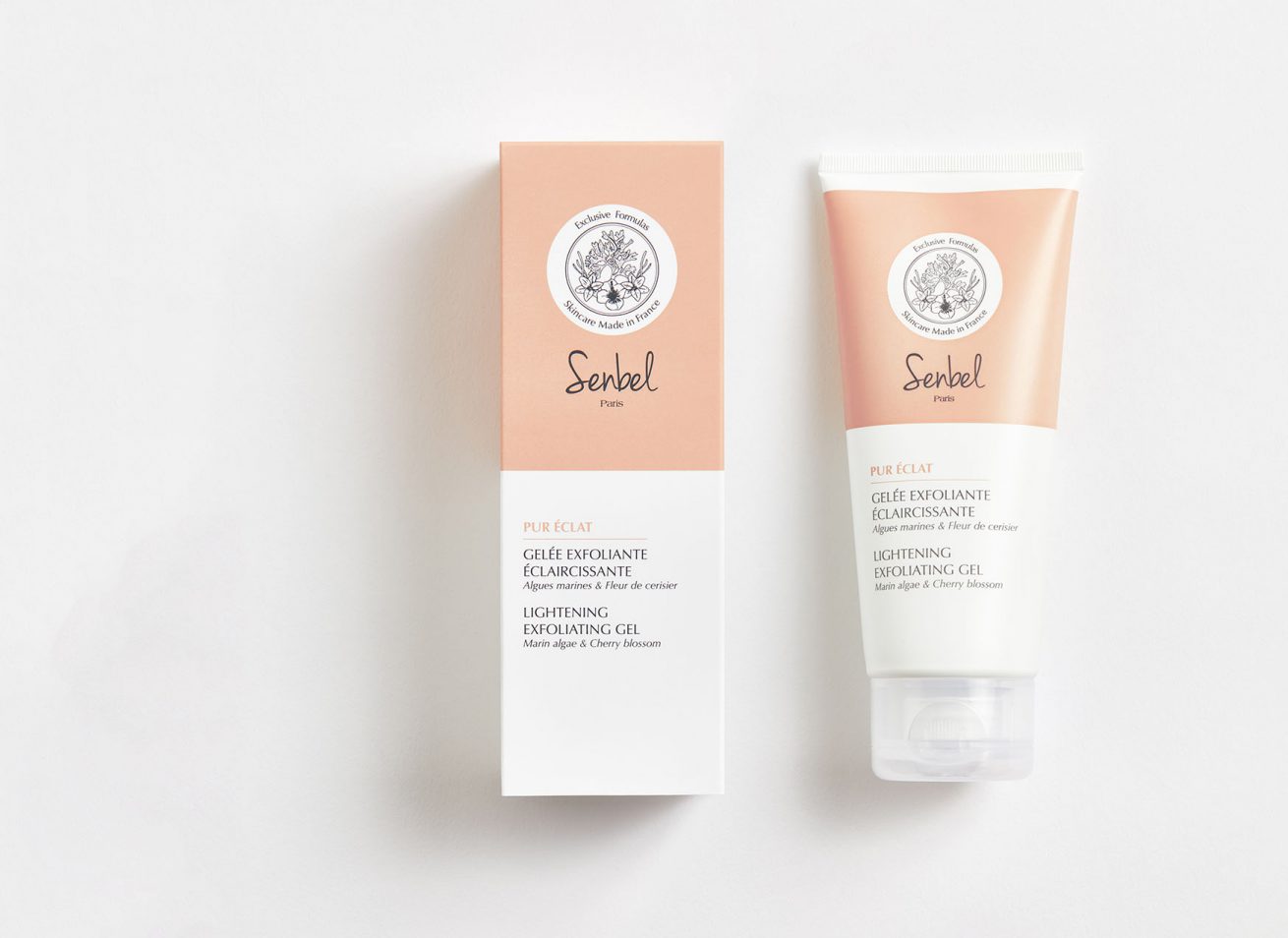 Lightening exfoliating gel
Marin algae & Cherry blossom
This creamy gel exfoliates and eliminates dead cells and impurities on the face. The blend of algae extracts and cherry blossom helps to brighten the complexion while unifying and reducing dark spots.
Properties
Dictyopteris membranacea, known as sea fern, is an algae extract which works on the pigmentation process to reduce dark spots and prevent their appearance.
Extract of blue micro-algae protects against the effects of harmful external factors, preserving the skin's youthfulness and evening out the complexion's luminosity.
Finely-ground apricot kernels naturally exfoliate the skin.
White lily possesses brightening properties, helping to even out the complexion.
Benefits
Exfoliates
Purifies the skin
Unifies the complexion
Directions for use
Use once or twice a week on the face and neckline. Massage onto wet or dry skin and rinse with clear water. Avoid the eye area.
Complete your
beauty routine