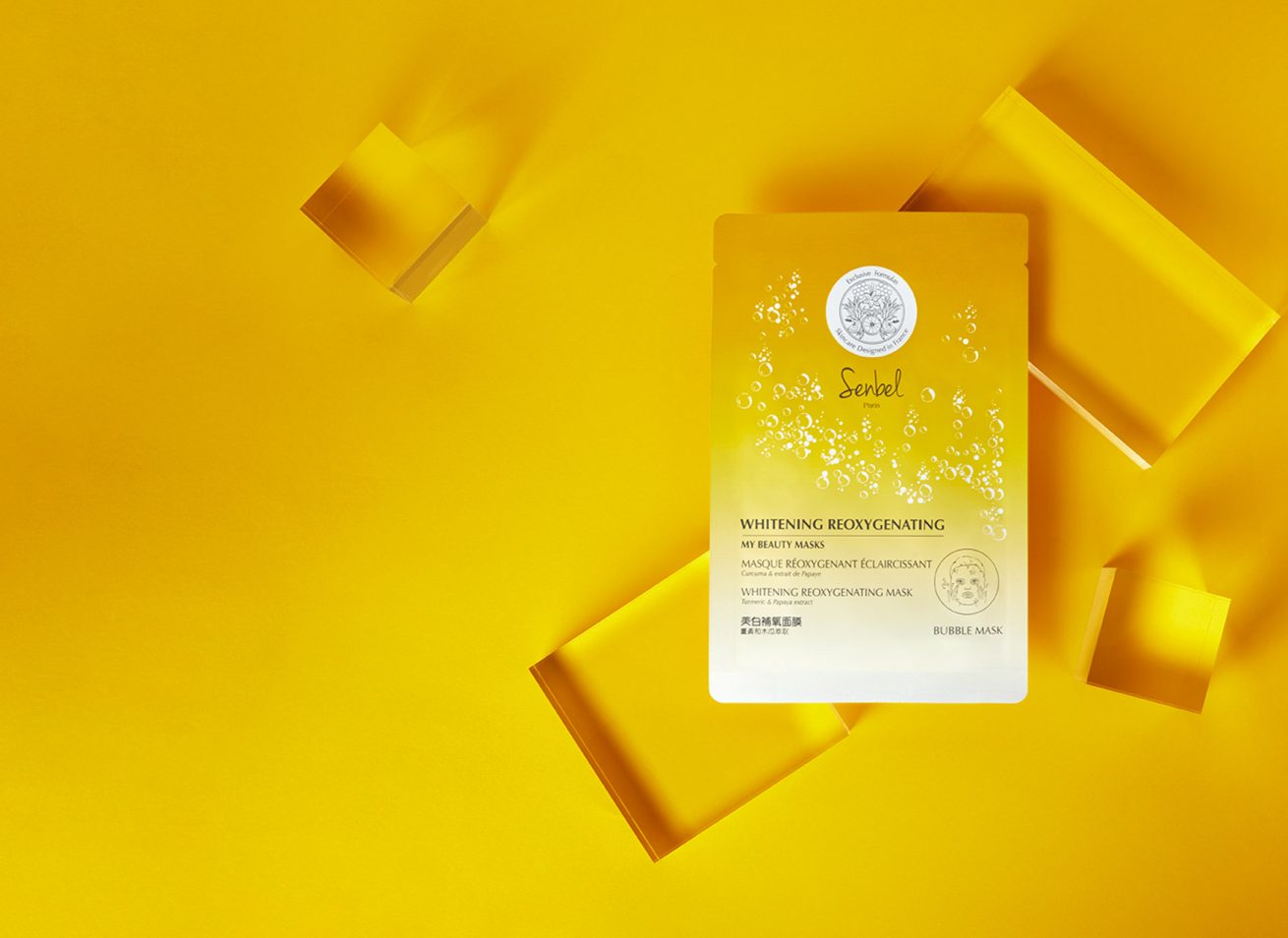 WHITENING REOXYGENATING MASK
Turmeric & Papaya extract
Inspired by korean rituals, this mask turns into an active skincare foam by skin contact to reoxygenate and breathe new life into skins asphyxiated by urban life.
This mask energizes stressed and tired skins and its whitening properties reveal a more unified and luminous complexion.
Buy online
Properties
Turmeric, "golden powder" with powerful antioxidant properties, to bring radiance to dull skins.
Papaya extract, enriched with essential nutrients for a healthy radiant skin, to gently exfoliate the skin and brighten the complexion. Vitamin C and antioxidants to eliminate toxins and pollutants, protect the skin from external aggressions and preserve the youth.
Benefits
Reoxygenates the skin
Lightens & unifies the complexion
Reveals a healthy radiant skin
Directions for use
Only apply the mask on perfectly cleansed and dry skin.
1. Take out the mask from the sachet, unfold it and apply on the face. Press lightly with fingertips to ensure the mask is firmly patched and no air bubble is formed.
2. Leave on for 10 to 15 minutes to take effect: the mask turns into foam to reoxygenate the skin. Remove the mask after 10 to 15 minutes by peeling it off slowly from the outer edges.
3. Rinse off the face thoroughly with clear water. Apply 2 to 3 times a week.