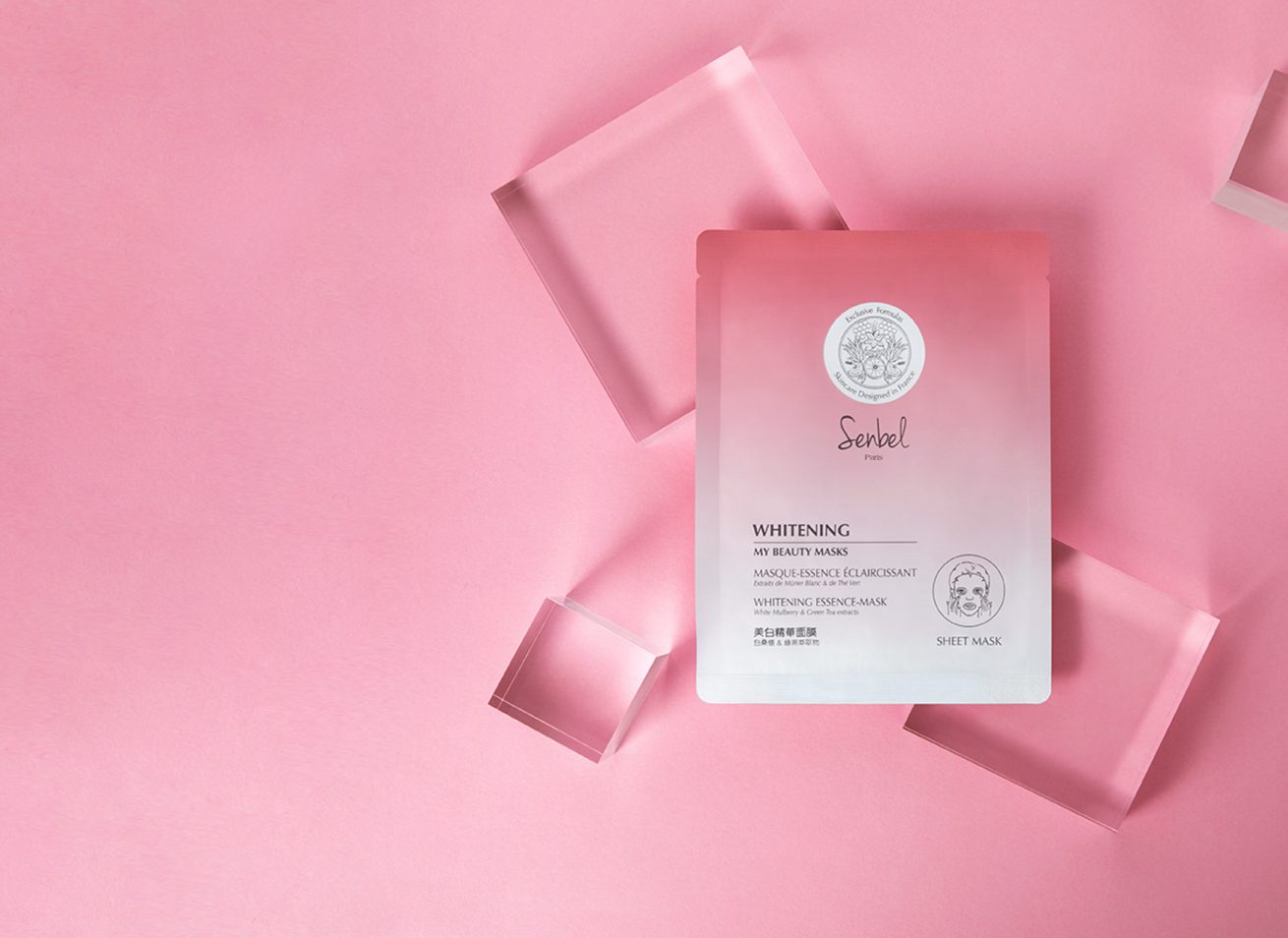 Whitening Essence-Mask
White Mulberry & Green Tea extracts
This new generation sheet mask acts like an intensive treatment to combat dark spots and uneven complexion, for a radiant, smoothed and healthy-looking skin, in record-time. Its incredible freshness quenches and comforts the skin instantly for a pure well-being moment.
Convenient, the mask can be applied and removed easily and allows freedom of movement during the application time. This mask is suitable for all skin types (oily, combination, normal and dry), sensitive skin included.
Properties
White Mulberry extract to gently brighten the skin, even the complexion and fight pigment spots.
Green Tea extract & Vitamin E to prevent oxidative stress and skin premature aging.
Witch Hazel floral water to soothe the skin and calm redness and skin irritations.
Benefits
Reduces dark spots & brightens the skin
Antioxidant & anti-aging
Softens & soothes the skin
Directions for use
Only apply the mask on perfectly cleansed and dry skin.
1. Take out the mask from the sachet, unfold it and apply on the face. Press lightly with fingertips to ensure the mask is firmly patched and no air bubble is formed.
2. Remove the mask after 15 to 20 minutes by peeling it off slowly from the outer edges
3. Massage the excess serum until full absorption.
4. Rinse off the face thoroughly with water. Apply 2 to 3 times a week.