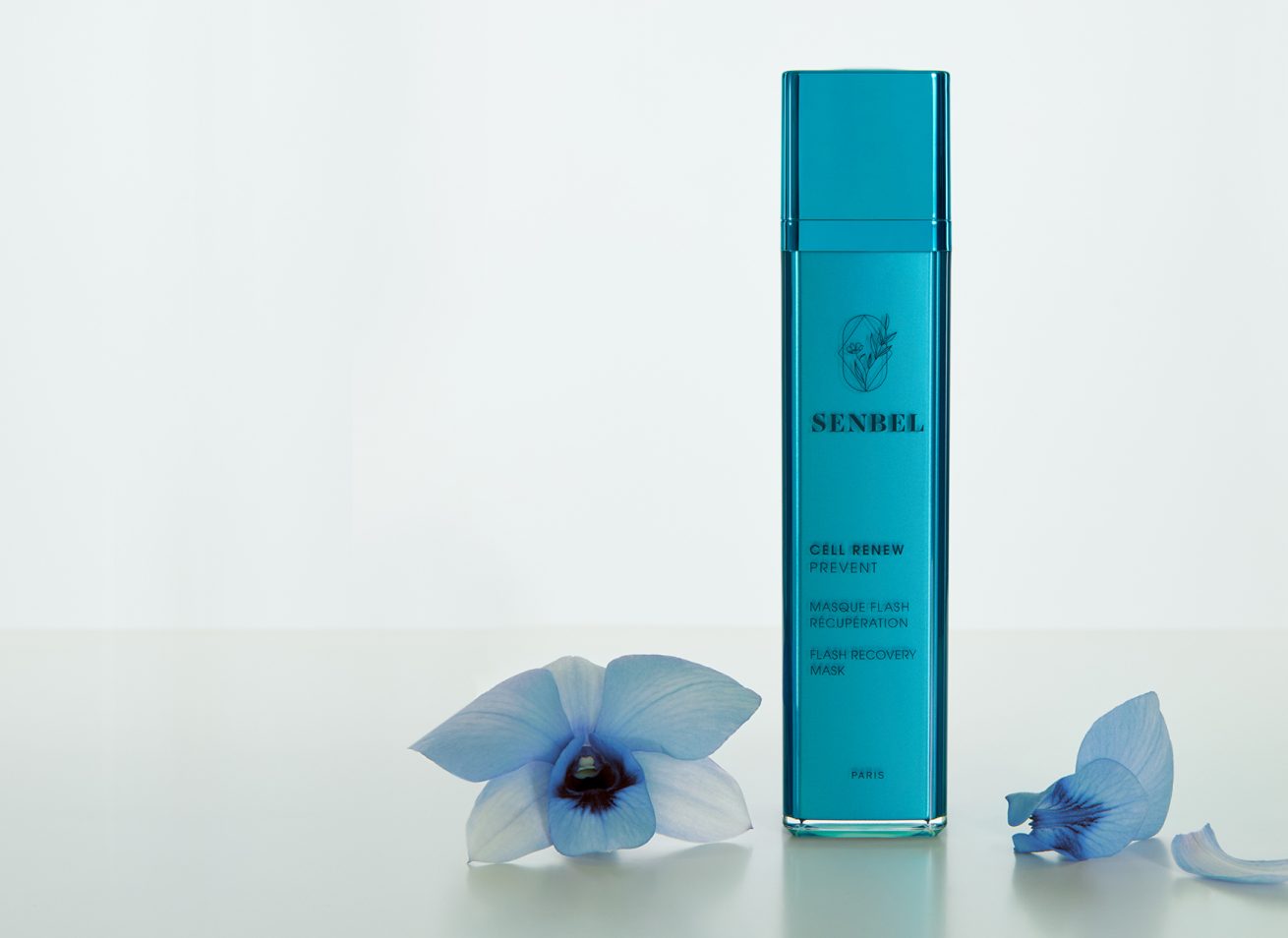 FLASH RECOVERY MASK
Hibiscus syriacus Blue Bird stem cells
Concentrated in a powerful energizing active ingredient, the Flash Recovery Mask helps the skin to fight the visible effects of the stress and fatigue daily to preserve its youth capital. Instantly, the skin is reinvigorated, smoothed and the signs of fatigue faded. The complexion is fresh and luminous. Visibly moisturized, the skin is replumped, supple, and rebounded.
Properties
Powerful energizing active, the Hibiscus syriacus Blue Bird stem cells extract offers a preventive anti-aging action by reinforcing the cell metabolism slowed by aging. Energizing, antioxidant and anti-aging concentrate, this high-tech ingredient of natural origine increases the cellular respiration providing the essential energy to cells to function and help to fight against aging.
Known for its exceptional moisturizing power, the Hyaluronic Acid creates a protective film on the skin surface to maintain a skin moisturized and protected from external damages.
Benefits
Helps to prevent the appearance of the main signs of aging
Helps the skin to recover after an intense day/night
Boosts immediately the skin
Directions for use
Apply a medium layer on the whole face and neck. Leave 10-15 minutes, then remove the surplus with a cotton pad or rinse with clear water. Apply 2 to 3 times a week.
Complete your
beauty routine