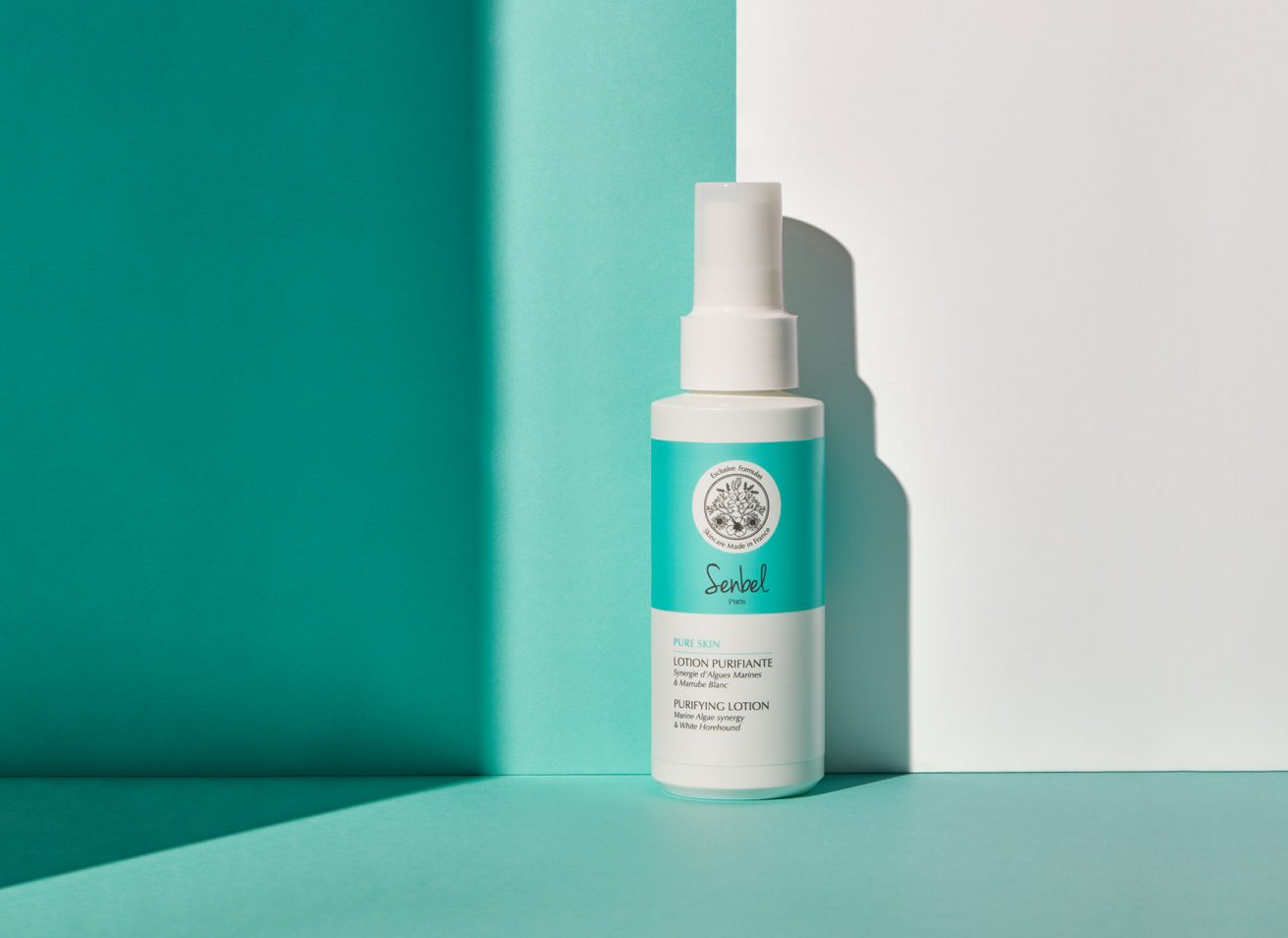 PURIFYING LOTION
Marine Algae synergy & White Horehound
An essential step between cleansing and moisturizing, this lotion is an indispensable freshness boost and ends perfectly the cleansing ritual. Formulated with anti-pollution white Horehound and a soothing and anti-sebum Marine Algae synergy, it tones, soothes and purifies the skin, while offering freshness and radiance to the complexion. In a pass, the skin becomes clear, soft and radiant.
Buy online
Properties
A synergy of Marine Algae, combining the properties of Tetraselmis Chui green microalga and brown alga Fucus Spiralis, diminish the sebum production on the skin surface and soothes lastingly.
White Horehound protects and fights against pollution negative effects thanks to its antioxidant & detoxifying properties.
Benefits
Antioxidant & anti-pollution
Purifies and soothes the skin
Diminishes excess sebum production
Directions for use
With a cotton pad, apply daily on morning and/or evening on the whole face and neck after cleansing.
Complete your
beauty routine