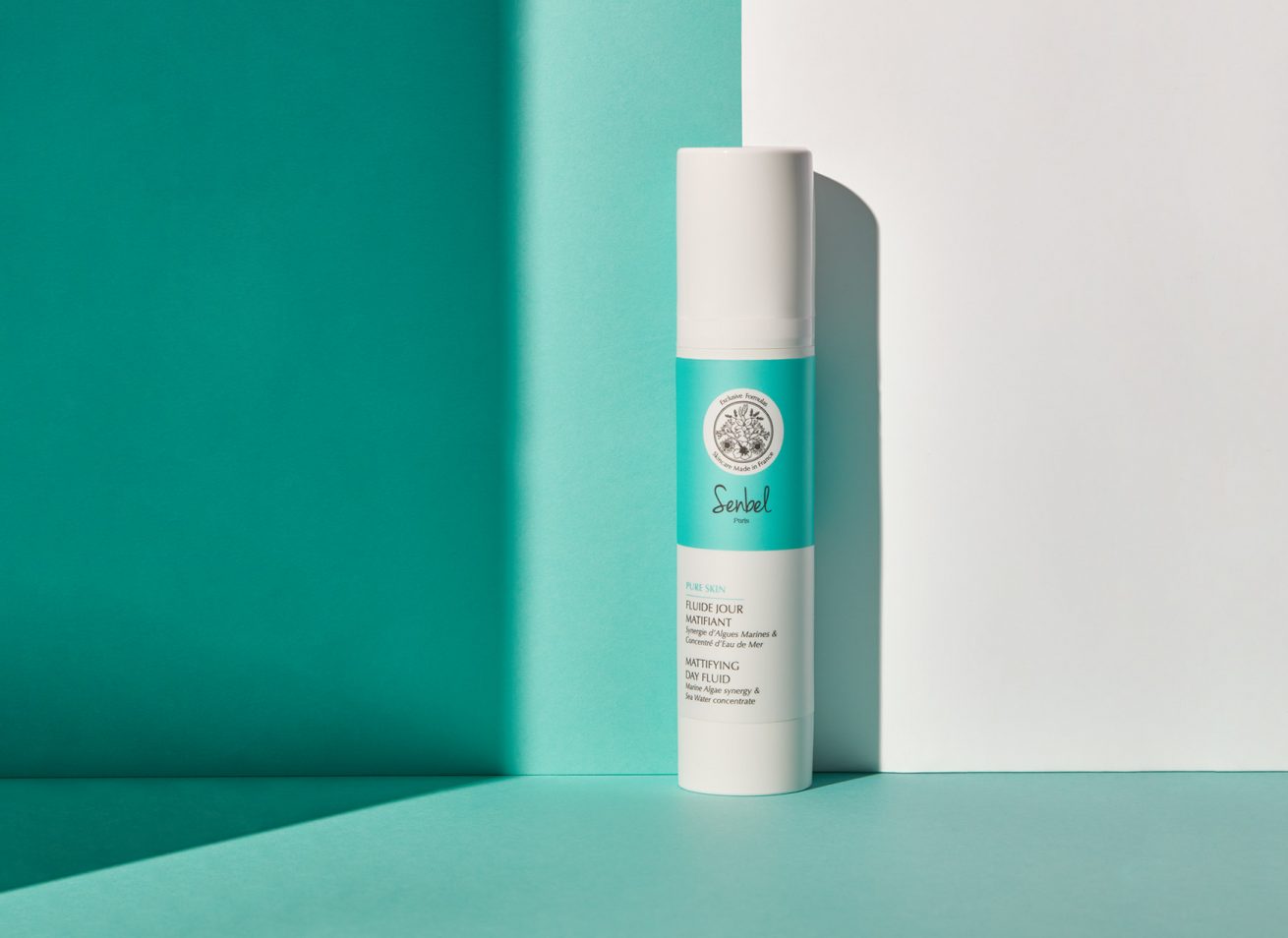 MATTIFYING DAY FLUID
Marine Algae synergy & Sea Water concentrate
This creamy gel with a fluid and non-oily texture helps regulate excess sebum and rebalance combination to oily skins prone to imperfections, for a matte and velvety skin all day long. Enriched with a Marine Algae synergy with soothing and sebum regulating properties, this care helps purify the skin, reduce the shiny effect of oily skins and fight against blemishes. Its richness in Sea Water concentrate also offers a soothing action, for a matte, soft and comfortable skin.
Buy online
Properties
A synergy of Marine Algae, combining the properties of Tetraselmis Chui green microalga and brown alga Fucus Spiralis, diminish the sebum production on the skin surface and soothes lastingly.
A Sea Water concentrate, revitalizing and remineralizing, plays a protective role and ensures an optimal cutaneous balance.
A harmonious mix of mattifying powders contributes to the transparency and the matte aspect of the complexion by modulating the light reflection on the face reliefs. It also improves makeup hold throughout the day and lasting overall hydration.
Benefits
Regulates the sebum production
Soothes and revitalizes the skin
Anti-blemishes
Directions for use
Apply daily on morning on perfectly cleansed skin, on the face and the neck. For a maximum efficiency, apply the Comfort Soothing Serum before this care.
Complete your
beauty routine