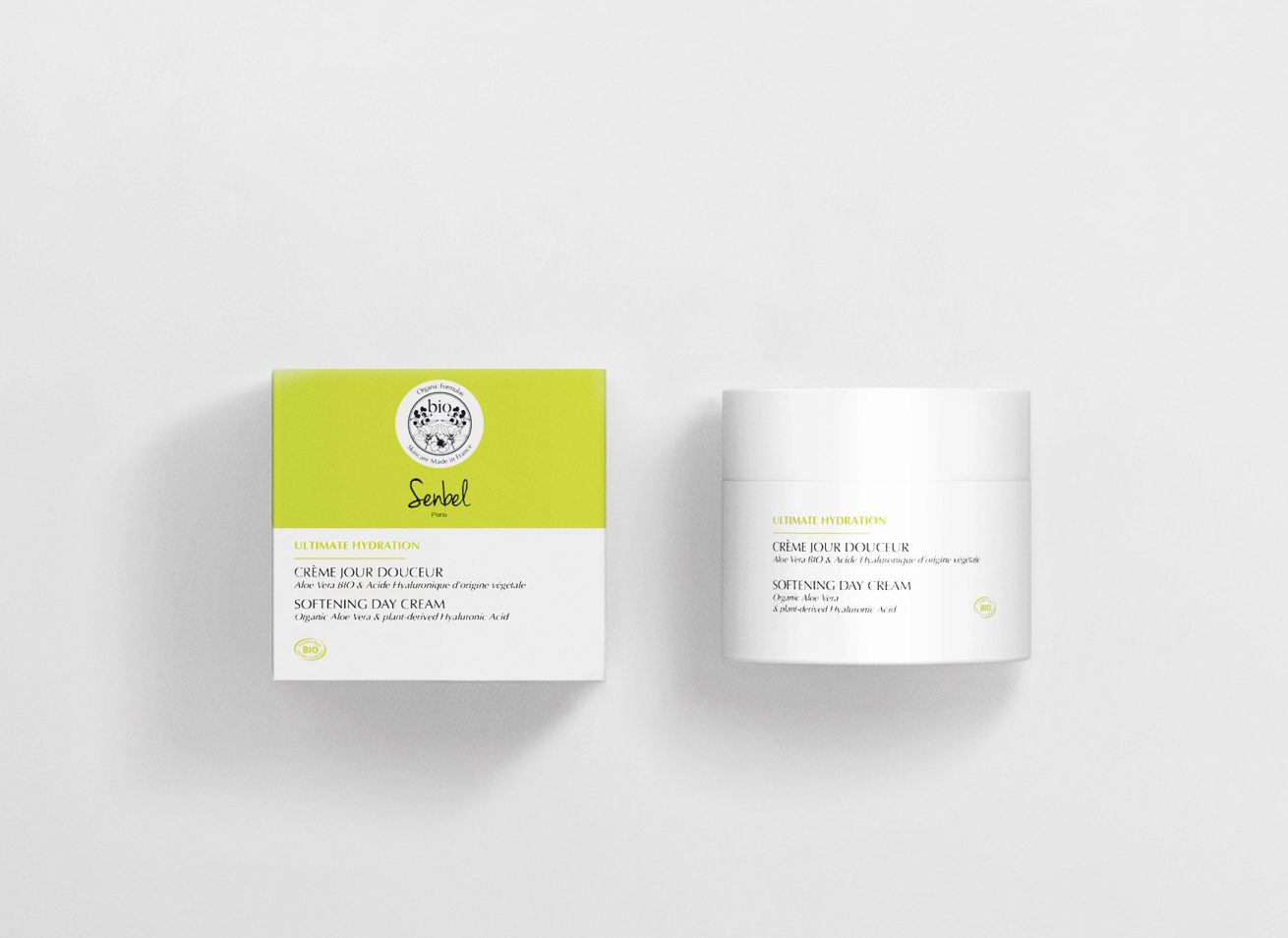 SOFTENING DAY CREAM
Organic Aloe Vera & plant-derived Hyaluronic Acid
True concentrate of comfort, this smooth and melting day cream combines deeply moisturizing natural Hyaluronic Acid with softening Aloe Vera to wrap the skin in a cocoon of softness. Enriched with organic Hazelnut oil, it helps nourish and protect the skin against external aggressions. The skin appears softer, more comfortable and visibly moisturized.
Properties
Hyaluronic Acid of vegetal origin contributes to skin hydration by capturing and holding water at the core of the tissues: it helps the skin to recover its suppleness and elasticity.
Organic Aloe Vera has been used for thousands of years for its benefits on the skin: softening, soothing and smoothing, it helps maintaining an ideal hydration for the skin.
Organic Hazelnut oil has a high softening and antioxidant power: by protecting the skin hydrolipid film, it gives the skin smoothness, suppleness & elasticity, and protects it against oxidative stress.
Benefits
Softens & soothes the skin
Regenerating & restructuring
Moisturizes & illuminates the skin
Directions for use
Apply daily on morning on the whole face and neck after cleansing and toning.
Complete your
beauty routine