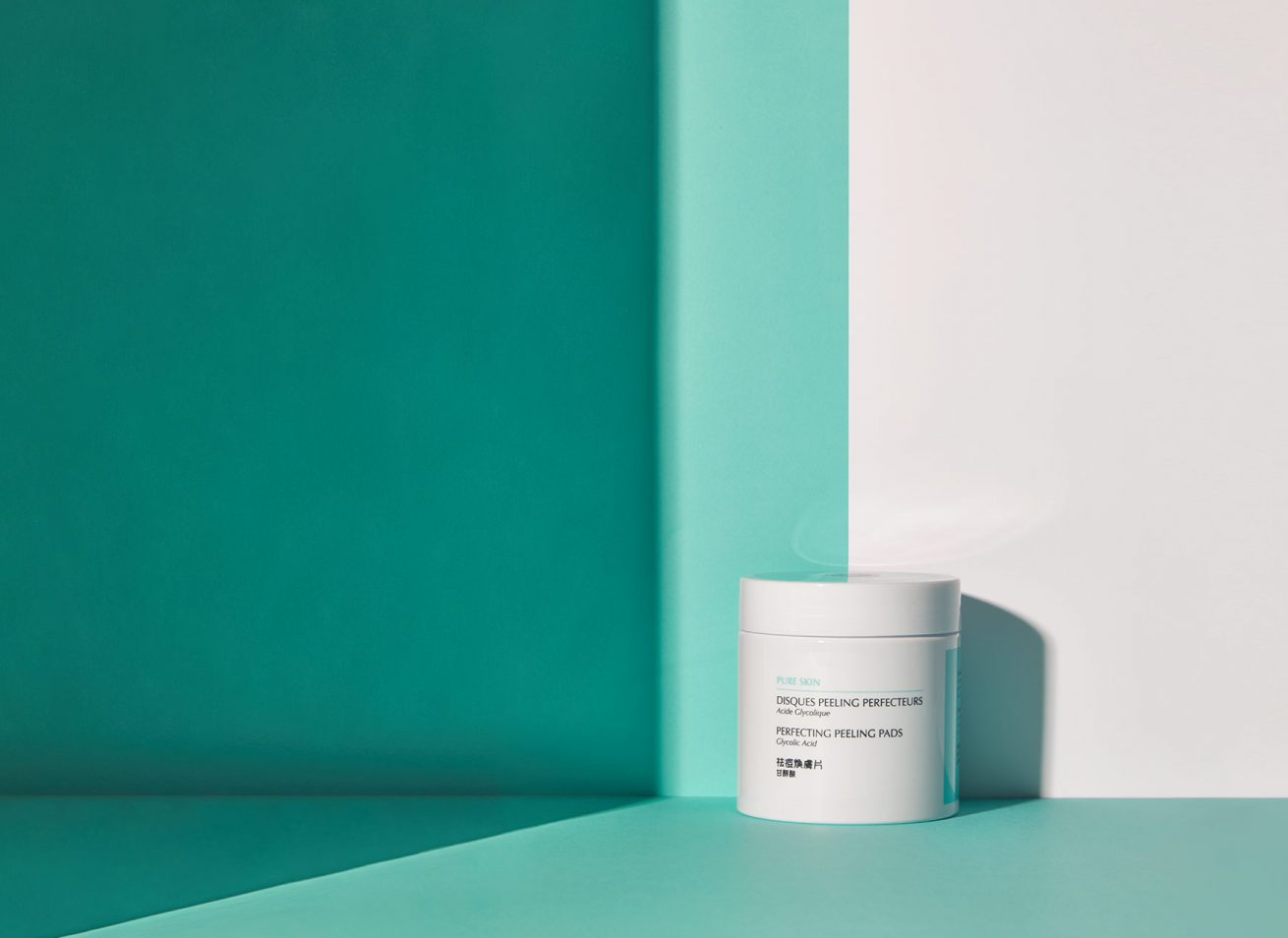 PERFECTING PEELING PADS
Glycolic Acid
Enriched with Glycolic Acid, the Perfecting Peeling Pads instantly remove dead cells and impurities to reveal a clear and purified skin. After each use, the skin texture is refined and the scars due to blemishes visibly fade for an immediate new skin effect.
Buy online
Properties
Thanks to its exfoliating properties, Glycolic Acid stimulates cell renewal to improve the skin texture and appearance. True ally for a new skin effect, this active visibly reduces acne scars and boosts the radiance complexion.
The combinaison of Green Tea and Witch Hazel extracts, garantee of a clear and healthy skin, tightens the pores, moisturizes and soothes the skin while providing vitality.
A 5 herbs healing complex, consisting of Sage, Lavender, Rosemary, Chamomile and Lemongrass, relieves irritation, soothes and protects the skin.
Benefits
Removes dead cells & impurities
Reveals a clear skin
Refines skin texture
Directions for use
In the morning and/or evening, on a clean dry skin, gently wipe the pad by circular motions accross the face and neck, avoiding the eye contour area. Do not rinse off.