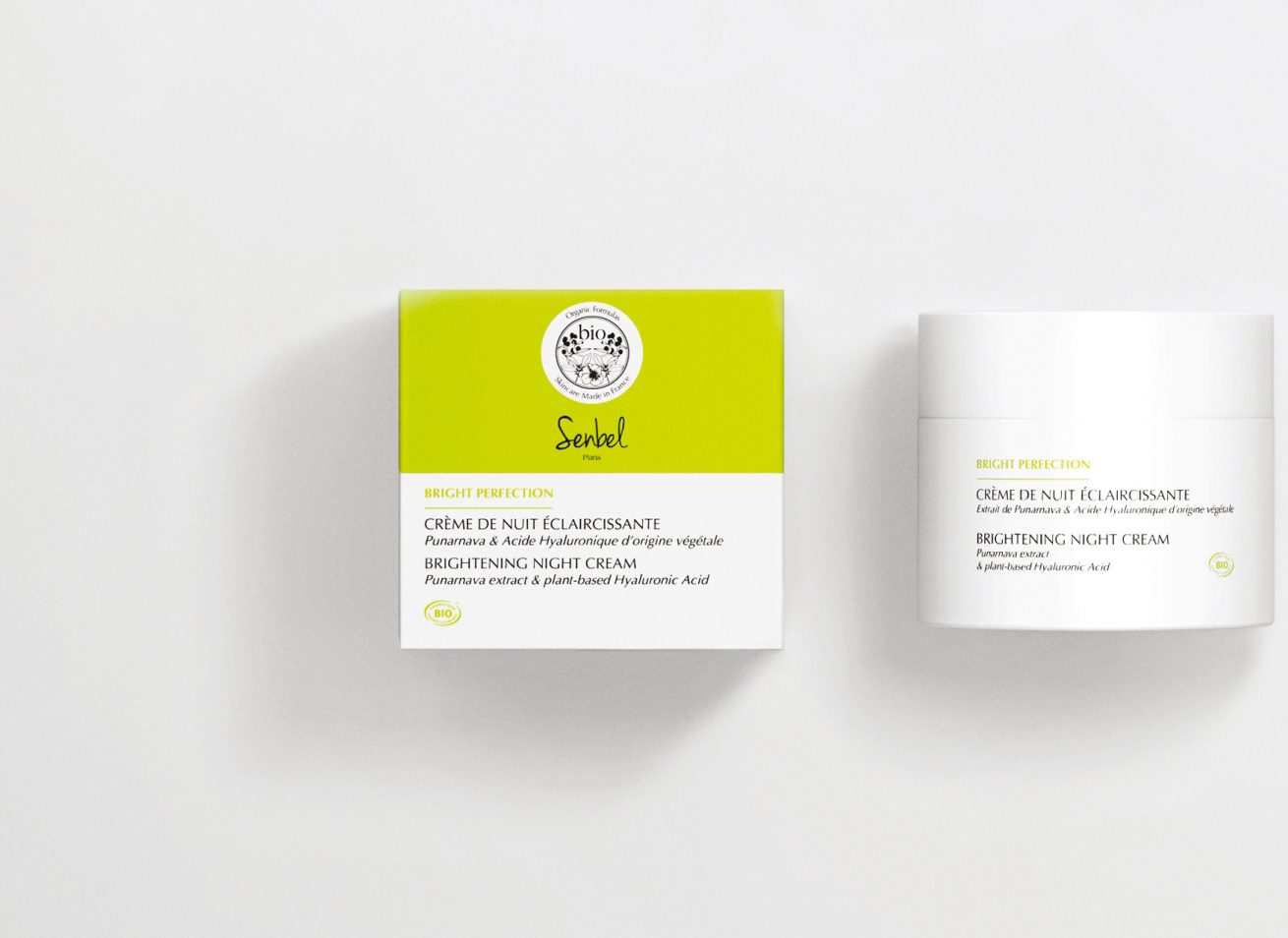 BRIGHTENING NIGHT CREAM
Punarnava extract & plant-based Hyaluronic Acid
The unique formula of this night cream associates the benefits of plant-based Hyaluronic Acid, natural active ingredient offering intense hydration, to the clarifying action of Punarnava extract to ensure a gentle lightening of the complexion during the night. At the awakening, the skin is moisturized, the complexion appears unified, clear and radiant.
Buy online
Properties
The extract of Punarnava, a plant native to the Himalayan region, fights pigment spots thanks to its regulatory action on the melanin synthesis. Spots progressively fade, the complexion is unified, brightened and radiant.
Hyaluronic Acid of vegetal origin contributes to skin hydration by capturing and holding water at the core of the tissues: it helps the skin to recover its suppleness and elasticity.
A moisturizing active ingredient from natural origin, derived from wheat and birch bark, rebalances cutaneous hydration and smoothes the micro-relief. Better protected, the skin becomes more resistant to external aggressions.
Benefits
Reduces dark spots & brightens the skin
Moisturizes & softens the skin
Smoothes the micro-relief
Directions for use
Apply daily on evening on the whole face and neck after cleansing and toning. For maximum efficiency, we recommend the use of this product in synergy with the other lightening products of the same series.
Complete your
beauty routine